Sorry for the lateness of this…
With a very humid morning it was bound to be a very sweaty day with the PAX, who willing decided to follow me( not sure if that is ever a good thing).
Warm-a-rama
We moseyed to the basketball court, to throw alittle confusion to the PAX. "Are we done yet?" With the humidity and the short mosey from our meeting location, sure felt like we couldve been…
Frankensteins
Daniel-Son karate kicks 10 on each leg
Seam rippers
and the infamous SSH
The Thang: with a promise to not put merkins into the mix after Boones Farms made our arms into jello; Q had to mix things up, try new things, and make a work out that seemed great on paper excluding the most important component, a law called GRAVITY. We moseyed to the skate park where the comedic effort began…
"Pick a Ramp any ramp" words never sounded better on paper.
WW1 with our feet facing up the ramp-bad move #1- What comes up must come down, and with no form of support we surely were sliding down.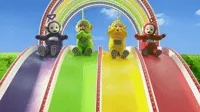 So rather than try it again with our feet up we needed to switch it up. Feet down on the ramp with Cindy crawfords to make it even more awkward. Losing count half way with all the mumblechatter, the Q kept a straight face even while facing Boone Farm. Bad move #2

Enough with the ramps and the thing God designed to keep our feet on this earth, we performed what seemed like way to many Maktar N'Diayes planks.
Booyah Crunchy Frogs- How hard can it be to alternate direction in a single file line…well harder than you it should be! Thanks to Sludge for reminding me to K.I.S.S.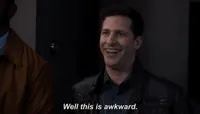 Picking up what little dignity I had left we moseyed back to the basketball court and played a nice slow game of Duck Duck Goose. What could go wrong with this? Only time would tell…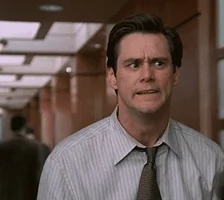 With everyone starting in a small circle, the details were given that we would be high planking until we were tagged by the Runner, where at that point we we would sprint to one end of the court then to the other. The person tagging would then assume the plank position and the tagged person would begin the next person to pick their victim. 1st rnd high plank
2nd rnd 6 inches- while some PAX decided to take a slow jog, the others "Oh this actually burns!"
Lets do some suicides:
1st rnd ended with LBC's
2nd with Pretzel crunches each side
3rd with Freddie Mercuries
Time for Mary:
Australian snow angels: #mumblechatterweirdness Where the debate began with… why they were snow angels in Australia? From which region these angels may have come? Gilmore sharing his fondness of Thai Chicken,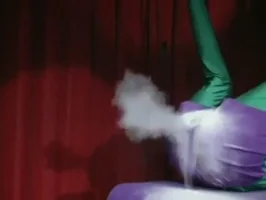 Cousin Eddie deciding to share his fondness to something from some dark region and topping Gilmore
Finished off with American hammers: Or so I thought Bad move #3
Dr Evil informed the Q we still had more time..oooops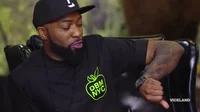 With my lack of more planned to do and a slight embarrassment, Sludge took the Pax on a short mosey to a picnic area where we began "Australian" steps up with a squat somewhere in there.
Receiving an important text, I bounced leaving the PAX in good hands…(Sorry Guys!!! 🙁 ) So what I can remember…Chipper, Dr Evil, Boones Farm, Gilmore, Elaine, Cousin Eddie, Max( FNG-Not sure what the PAX named him), and Crawdaddy
with the one and only gravity defying Slice n Dice
Its an honor Gentleman!